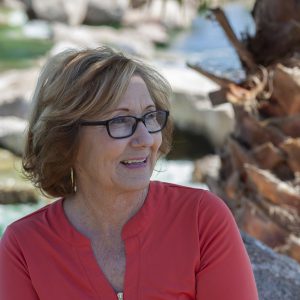 I am an Evidential Psychic Medium. In 1995 I left the corporate world to focus on my true purpose of being a Healer and bringing forth messages from our loved ones who have crossed over into the light. Being Clairvoyant, Clairaudient and Clairsentient helps me to bring forth accurate and detailed information as evidence which can bring comfort, healing and help in the overall grief process.
Being an Arizona Native and hiker, I so appreciate the beauty of our state and my love of photography helps me share my nature adventures. I chose to move from the big City to a more rural area to pursue my goal as a volunteer park ranger at my most sacred place. This has made a huge difference in my overall clarity and ability to hear messages from Spirit.
I am an author of two Books, Whispers of the White Dove and Heart of the White Dove. I have also created my own Heart Rock Oracle Cards deck which include heart rocks I have found in nature and the messages I received. I am currently working On my very first Children's book so stay tuned for that.