Divine Feminine…The Reminder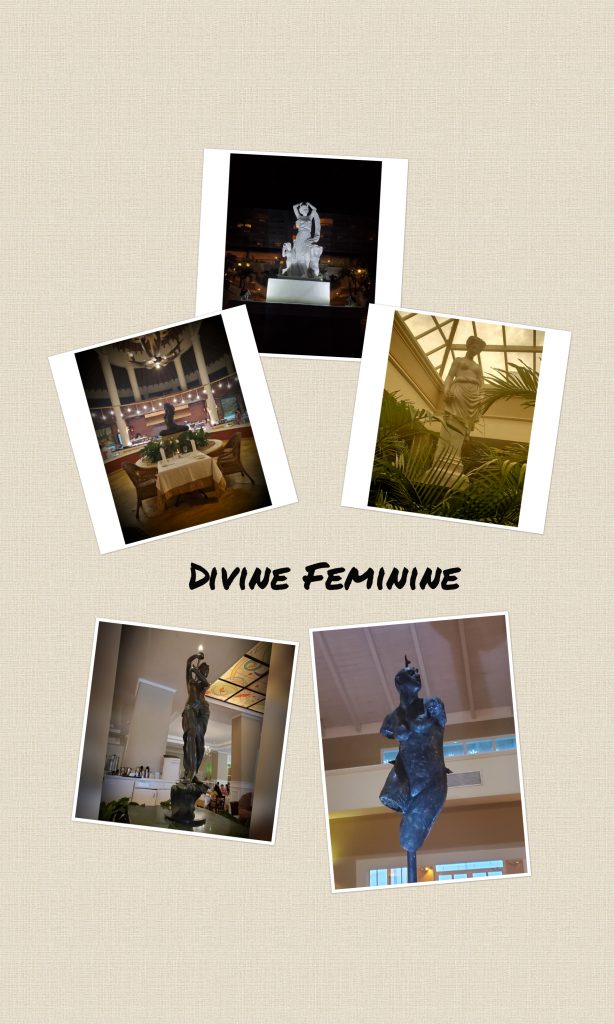 Do I feel as if I'm a strong female? Yes! Do I feel within my power? Yes! Do I feel respected as a female? Sometimes yes, sometimes no. Do I let others dim my light? I sure try NOT to. Reminders of who we are, where we came from and how to stay authentic arrive in always the most divine ways.
I had been to Jamaica only 6 months ago. The energy there is magical and healing. The women there are in charge and have deeply respected by the men. In fact one Jamaican guide said it's always "no problem" around here unless you diss our mamas! Then we fight you. My soul longed to return to Jamaica to feel the magic again and this time take a "solo" adventure. Although some family and friends expressed concern over my choice of being alone, it did not deter me from my mission. May couldn't get here fast enough for me. I knew deep within this was going to be another "spiritual" journey. Actually all of my adventures are spiritual in nature!
My arrival immediately opened up my heart space and I began to be emotional the moment I landed. It was late afternoon and I knew it would take time to get through customs, luggage and the 60 minute ride to the resort. Always trying new places, this time I chose the Grand Bahia Principe all inclusive. Finally getting to the resort, checking in and getting to my room (which was fabulous) I immediately changed and ran down to the beach. In my wildest dreams I did not expect to have such a marvelous and sun painted sunset just at my feet. The emotions continued to well up and the tears came. I was going to get six days of heaven and lots of ME time; no expectations, not needing to be anywhere, sleeping in if I chose (which I did not, haha) and silence if I decided to choose that. For 90% of the time I was indeed "alone" and silent. I met a lovely lady from Poland and some sweet and friendly ladies from Montreal. I did enjoy one meal with them, but it was so very special to have breakfast alone, lunch on the water alone and dinner pondering my journey alone.
I knew I was going to be receiving a message on this adventure and it didn't take long at all. It was immediate and ongoing during the duration. One of the first things I noticed was several female statues in all of the buildings. Very majestic and powerful energies emanated. I finally found out the artist…Renato Dorfman from Mexico. He admires the strong female and erected the statues in their honor. My first morning as I sat with coffee and breakfast I looked up to see a large female statue holding a light. The voice immediately said, "Don't let "anyone" dim your light". The day wore on and as I was validating myself and my strength while lounging on the beach, "Dr John," as he likes to be called, offers his "medicine". He began to sing a song. This song he sang daily. It always began the same way…"your wife is the boss of your life. She wears your ring, she cooks your food, she washes your clothes..She hires you and fires you. He yelled out to the men on the beach asking if they got the message. Later that evening at a beach party, another song rang out. You can't have me if you don't love yourself. So much messages within the song. Constant reminders of being strong within myself. I remember saying "I know all these things". Then the voice said, "well then why do you forget"?
I came all the way to Jamaica for a simple message like this? Why yes, yes I did. Simple yet powerful! By standing in our own power, head held high and showing the strength of the Divine Feminine, we set an example to all others. So here I am to remind you "don't ever let "anyone" dim your light. Let's support each other as women and shine on!!!